The Power of Email Personalization to Reach Humans (Not Just Inboxes)
Customers nowadays need and expect relevant and individualized information and experiences, both online and offline.
To fulfill such expectations, email marketers are working hard to implement email personalisation in order to provide a one-on-one experience that not only meets but surpasses consumer expectations.
Continue reading to learn about some of the fundamental personalisation strategies for connecting with your brand.
"From" name
When your campaign appears in your subscriber's inbox, one of the most visible parts is the "from" name.
This field, in fact, includes bolder text and a heavier font to assist users immediately identify who sent the email before the recipient reads it.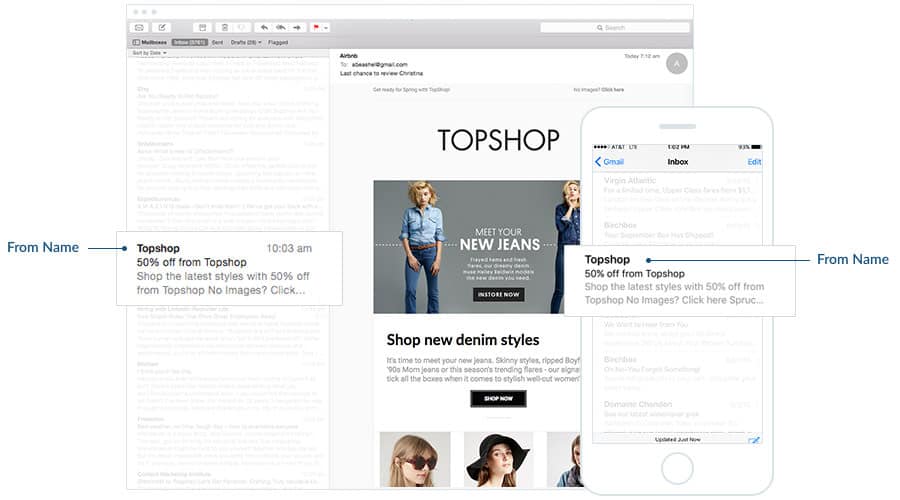 You may customize the "from" name of your emails so that different recipients see various names.
Consider this example from Dubsat, which does an excellent job with their advertising efforts. They modified the "from" name so that the email campaign seems to originate from the client's normal account manager.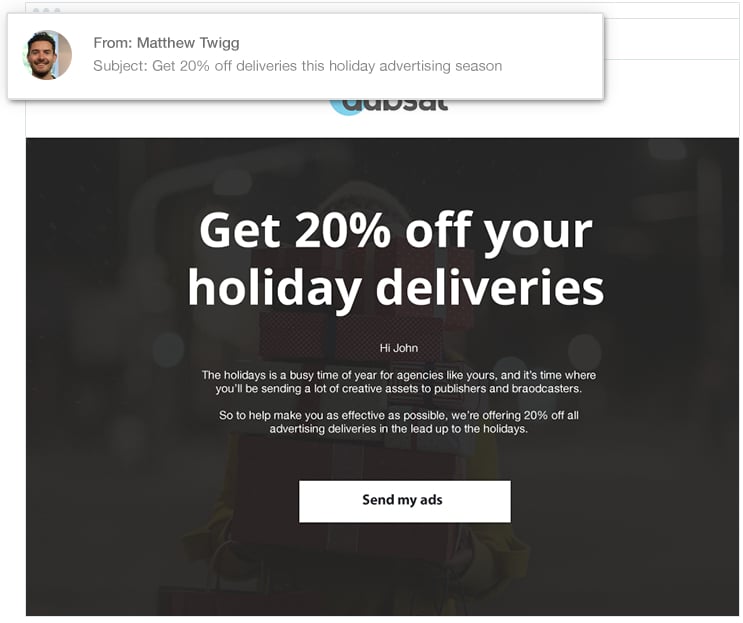 The subject line
The subject line is the second most visible element in the inbox, behind the "from" name.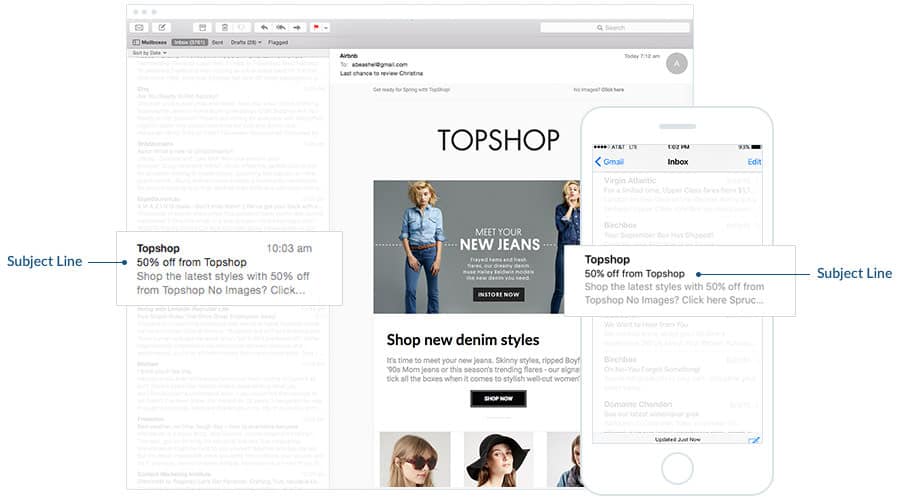 This line, on the other hand, contains darker, stronger lettering in an effort to stand out amid the other aspects of the email.
Converse is another excellent example. They used the subscriber's first name in the subject line to make the campaign stand out in the inbox and encourage people to open it.
Copy
You may quickly tailor the content in your email campaigns if you already have your subscriber's initial name, business, or even t-shirt size recorded in your email list.
The most popular example is adding a subscriber's first name to an email, as shown in this Sephora example.
Also, Dropbox did a good job in this case by using the subscriber's business name to take personalization to a new level and boost the email's relevancy for the reader.
Imagery
You may adjust the visuals in your email marketing ads to make them more attractive to individual subscribers, in addition to the content.
This is an excellent Campaign Monitor example. You may improve your email click-through rate by incorporating images.
Dynamic content provides
Famous businesses use demographic and regional data to tailor offers to individual customers. This is often used to display menswear to male subscribers while presenting womenswear to female subscribers.
Adidas' email advertising for the Originals series were successful. Examine their marketing strategy.
Re-engagement
You may utilize email marketing personalisation and automation to entice clients who have previously engaged to return.
St. Jude Children's Research Hospital, for example, automatically sends reminders to re-engage prior contributors. They will automatically get a message six months after contributing to remind them of the effect of St. Jude Children's Research Hospital and to urge them to contribute again.
You may re-engage inactive subscribers by sending a re-engagement campaign in which you ask them whether they still want to hear from you. You may also send special promotions, thank you messages, or actively solicit feedback from them.
Product suggestions
Marketers may leverage a customer's recent browsing history to develop relevant, engaging email campaigns that enhance sales via cross-selling and up-selling product suggestions by including a customer's recent browsing history into their email marketing.
Consider the following Brooklinen example. They send an email with photographs of the items the customer recently looked at but did not buy, reminding them that the sheets they looked at are still available with a simple call-to-action button. They even feature a promotion for free delivery.
Purchase cancellation
Every online merchant and e-commerce firm understands that just because someone adds an item to their shopping cart does not guarantee that they will buy it. Whether the consumer changed their mind, became sidetracked, or just ran out of time, it's comforting to know that you may still attempt to get the customer to return utilizing email marketing and automation.
Consider the case of Birchbox.
Birch Box can know when someone starts the checkout process but does not finish it and abandons their purchase by analyzing their customers' online activity and using that data into their email marketing platform. As a result, Birchbox sends customers an email informing them that they still have products in their basket.
Conclusion
Personalizing your email campaigns is a tried-and-true method of delivering very focused and relevant material to your customers and prospects, while also adding value to their experience. As a result, your developing firm may benefit from higher ROI and income.
Remember to produce the most effective tailored email possible, collect as much data about your subscriber as possible, individualized emails generate the most engagement and income, and carefully segment your list to boost your personalisation.
Check out this excellent webinar on very outstanding email marketing personalization presented by Litmus and Really Good Emails.