How to Grow Your Email List Fast
It's tempting as an email marketer to get caught up in concentrating all of your efforts on content. Of course, substance is important, but it cannot guarantee success on its own.
You must ensure that you have a profitable email list; otherwise, the information you worked so hard on will not reach the viewers it deserves.
While you want to expand your email list, it's critical to ensure that your subscribers are of good quality, which means they're likely to interact with your content.
To assist you in your endeavor, here are some quick strategies for growing your email list.
Provide fantastic stuff to existing subscribers
If you're wondering how to expand your email list, the first step is to provide amazing content.
This may sound apparent, yet it is often neglected by email marketers who get too engrossed in tips and methods. Learning how to work around the system is fantastic, but everything requires a solid foundation, and that solid foundation should be consistently interesting content.
Creating memorable material for your subscribers not only keeps your existing email list robust and engaged, but it also encourages them to share your content with their friends. They'll also be more inclined to interact with your content in the future, increasing your open rates.
Keeping your present subscribers happy is an important component of expanding your email list since bringing in new subscribers won't mean anything if your current subscribers are leaving at the same pace.
Combine your social media and email marketing initiatives
Previously, the different channels of digital marketing operated on their own platforms.
However, in this day and age of digital marketing, it would be imprudent not to use all of your available platforms in a single campaign. When you integrate your efforts across various platforms, the outcomes will build on one another and you will see greater results than any platform could achieve on its own.
Email and social media are two of your most effective digital marketing methods.
Here are a few ways email marketing and social media may work together to accomplish more than would otherwise be feasible.
Encourage your followers to spread your material by offering incentives
It would be a pity if all of the fantastic material in your emails ended up in the inboxes of your subscribers. When you offer incentives for readers to share your material on social media, you increase your reach and the content you spent so much time crafting may live on Facebook or Twitter for an additional life.
Incentives might include anything as basic as asking the reader to share the article. This strategy works well when the material is good enough.
Use email and social media competitions to broaden your reach
Drawings are effective, but full-fledged competitions are much more so. These competitions, which are communicated via your emails, are intended to attract subscribers to freely advertise your brand for you.
For example, your contest may require participants to share an Instagram photo of themselves with their favorite dish on the menu, write a brief post about a great event they had with your company, or do something else more relevant to your sector.
These messages, when accompanied by a hashtag, may quickly spread and generate a whole community of people who function as brand ambassadors.
Sort your email list
Having a single email list that covers your whole audience can bring in a lot of people, but it may be difficult to service all of your subscribers.
You're considerably more likely to attract a larger net of subscribers if you separate your mailing lists into more specialized areas since you may send emails that appeal to a wide range of individuals. In fact, segmentation has been demonstrated to improve revenue by 760% in email marketing.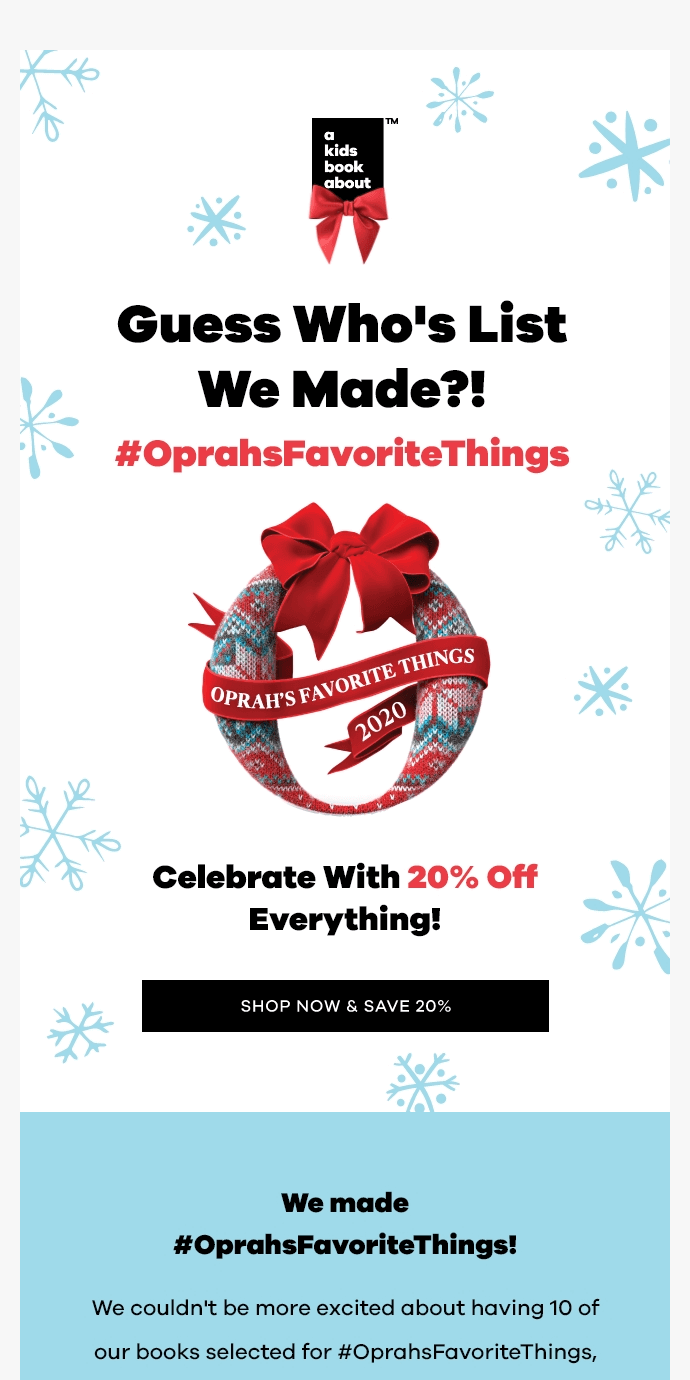 For example, if you own a clothing line, you may provide a generic email list that includes a little bit of everything.
A better approach would be to separate off women's clothing, men's clothing, and children's clothing. Alternatively, you might categorize the email list depending on the kind of clothing, such as shirts, trousers, and shoes.
Not only will segmenting bring in more subscribers, but it will also make it simpler to keep those subscribers delighted since you know they will like your material. As a consequence, your open and click-through rates for all of your emails will increase.
Don't throw away an outdated email list
If you have an older email list that is becoming inactive, you're probably ready to retire it and concentrate on developing a whole new list. However, that old email list still has a role to perform before it retires.
You may send a re-engagement campaign using that old email list. In a re-engagement campaign, you notify your subscribers that you've missed them and that they must opt-in again if they want to continue getting communications from you. In some ways, it's similar to recycling an old email list for future use.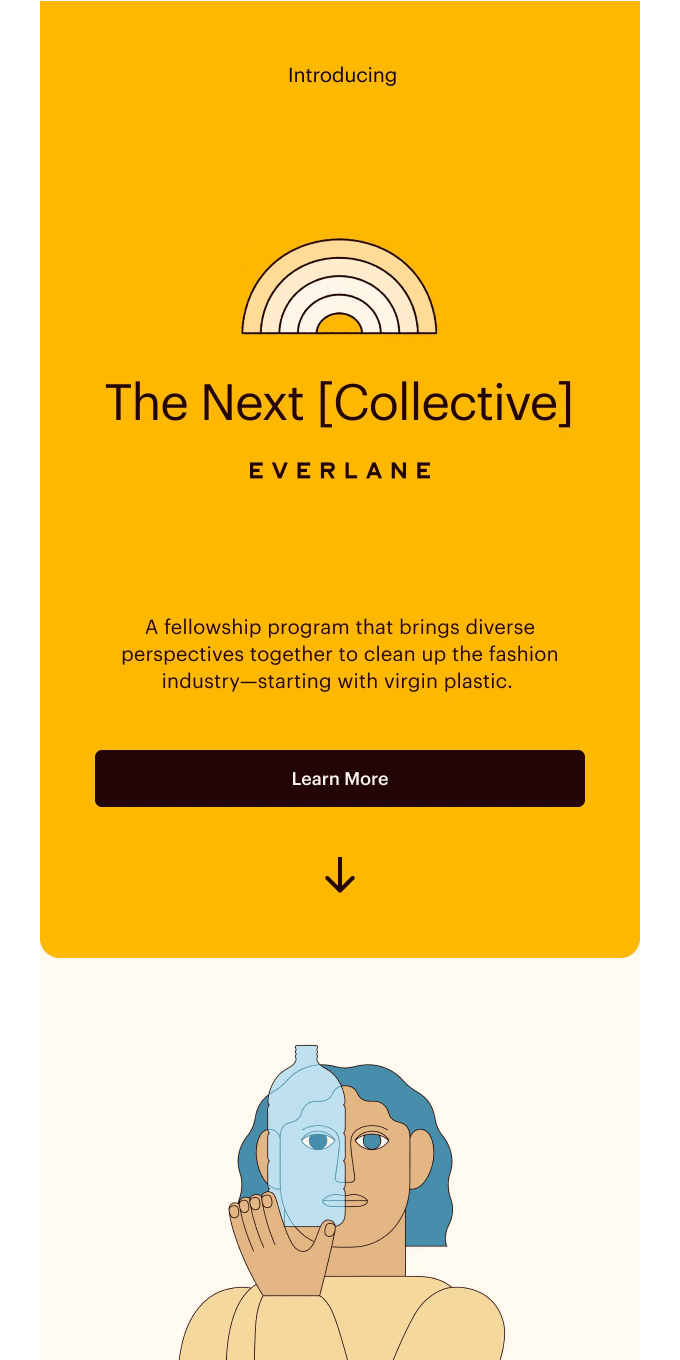 While it may be difficult, it is critical that you delete any inactive subscribers from your list. This may seem to be at odds with your objective, but having a huge email list with inactive members misses the point of an email list.
Include a feedback form on your website
If the internet has taught us anything, it's that people like sharing their thoughts. Consider adding a feedback form to your website in the spirit of the internet and in order to expand your email list.
This form may appear at random on different pages and ask the visitor a few quick questions about the nature of your website or business. After they complete this form, you may ask them whether they want to join your mailing list.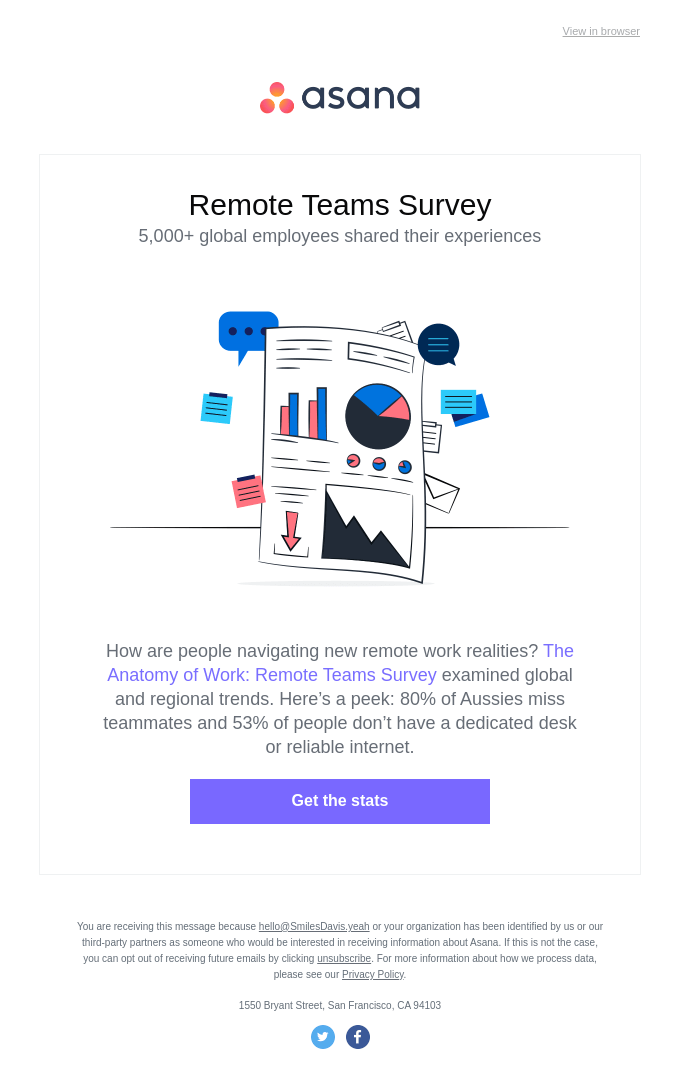 Alternatively, you might make inputting their email address a prerequisite for participation in the survey, and then ask them whether they want to join your mailing list. This makes the process of joining up much faster.
If you like, you could also utilize your website's chatbot (if you have one) to invite users to join your mailing list. This not only speeds up the question and answer procedure, but it can also be programmed to trigger after a certain length of time on your site.
This way, you won't be inundating new users with unpleasant inquiries. You're also just interacting with individuals who have become used to your site and brand over time.
Conclusion
Increasing your email list is the most effective strategy to guarantee that your well created marketing material reaches as many people as possible.
There are several ways to increase your email list, but the ideal strategy is to use as many of them as possible. In this manner, you maximize the potential of your mailing list and, as a result, your email marketing.
Here are some of the finest strategies to quickly expand your email list:
Make the best material you can.
Combine your email and social media marketing efforts.
Divide your mailing list into lists based on certain interests.
Recycle an old email list to be utilized for a new list.
Use feedback forms to infiltrate your email list.
When you use only one of the tactics outlined above, you may expect results to come in quickly.