4 Email Coupons Examples that Win Customer Loyalty
Did you know that 93.6% of internet users consider discounts and coupons to be an essential factor in their purchasing decisions? Or that discounts in emails produce approximately 50% more revenue?
One thing is certain: when done right, couponing can be very profitable for your organization.
Why is this such a business booster? It increases engagement and increases client loyalty. Here are some amazing discount ideas to help you increase client acquisition and retention.
1. Weekly, monthly, and seasonal promotions
These are regular sales that assist increase conversions. You might run one towards the end of a season—for example, if you're a fashion retailer—or you could run one every month to attempt to raise your monthly sales.
These deals will not only increase your sales, but they will also increase consumer loyalty as they begin to anticipate these frequent discounts and offers. As a result, if they want to buy anything, they may wait to get it from you since they know they'll receive a fantastic deal.
Other seasonal dates to consider include Black Friday, the Christmas season, and any customary sales seasons in your business.
Study streaks allow you to track your weekly progress.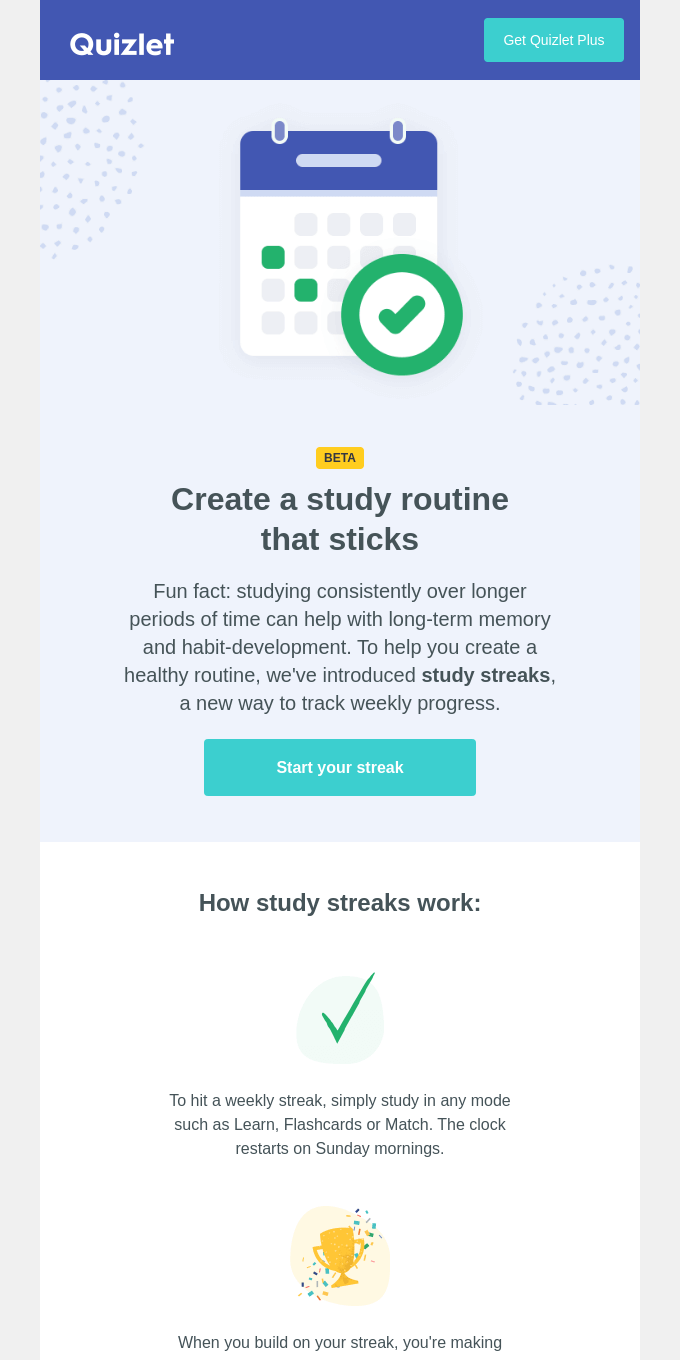 2. Additional email subscribers
Offering an incentive is a terrific method to attract people to sign up for your mailing list. This might be a promotional code for their first purchase, such as free shipping, a specified discount, or a free gift.
Having your clients' email addresses can help you improve your connection with them by allowing you to send them relevant material at the correct moment. You may also learn their preferences via segmentation and deliver customized discounts. Customers will be more loyal if they believe your company has taken the time to get to know them and is providing a humanistic approach to their customer experience.
3. Rewards or points scheme for subsequent redemption
Many companies have a points or rewards system that enables you to accumulate points toward a larger discount or one-time voucher. You may utilize this for product or service-based companies, giving clients the opportunity to save up for a special discount after spending a specific amount of money or purchasing a certain number of times.
A hairdresser, for example, may give consumers a 25% discount on their sixth haircut.
Having this in place encourages clients to return to you for more. They are aware that they are working toward a discount, which they will not get if they visit a rival. According to Forrester's recent survey, clients who participate in loyalty programs spend $42.33 more over three months.
This Starbucks example demonstrates how basic but successful incentive plans can be.
4. Purchases made in person or online
You may leverage physical and online engagement to enhance client retention whether you're an internet company, a service-based organization, a brick-and-mortar shop, or a combination of these.
You may leverage location-based discounts to attract visitors into one of your businesses, as discussed in point 3. However, you may also direct visitors to your website after an in-store purchase, providing x-discount on their next online purchase.
Similarly, service-based organizations may provide specific discounts if customers book online via their website.
Topshop's email invites people to visit the store to acquire their new jeans.