Five Email Marketing Optimizations That Have Nothing to Do with Subject Lines
Email is always powerful, which is what makes it so difficult. It's the only channel that can give $50 for every $1 invested; why aren't you seeing something similar?
Why does every email marketing optimization you attempt fail miserably?
It differs from one company to the next. But first…
What is the definition of email marketing optimization?
The practice of optimizing any part of email marketing is known as email marketing optimization. This component might be connected to, among other things, service providers, creative choices, targeting, and strategy.
If your email optimization strategy isn't working, try these five tips.
Set reasonable goals
Failure is only defined as such if you consider it to be such. Unfortunately, most blog entries do not assist with creating realistic goals. Instead, they promote the "one fast remedy" that brought them millions of dollars.
Why? To increase pageviews. In truth, no matter how little the change to a headline or button color, optimization is never a simple fix.
Everyone wants a fast and simple solution. Thus, optimization is the end product of a lengthy and complex procedure. As a result, the authors write it, and the readers believe it because they want to.
Don't fall for the bait. Patience is required for optimization. It takes time. It requires resources. Anyone who tells you differently isn't giving you the whole truth.
Stop testing at random
Is your most recent effort at optimization something you concocted out of thin air? Was it a strategy that increased money for someone else?
Optimization is all about progress. If you want to enhance your email marketing, you should start with what has to be fixed. Fill any obvious gaps in your email marketing approach. Examine the information you have. Speak with your consumers.
Gather the usual suspects
Before you begin experimenting with fresh subject lines to get prospects to open your email, it's a good idea to identify the common culprits responsible for poor open rates. This includes the following:
The origin of the email addresses in the list you're emailing
Potential problems with segmentation
Where your emails are being delivered (Many companies have had inboxing concerns since Gmail segregated promotional emails from the inbox.)
Your email content (did you promise one thing and deliver another?)
How often do you mail in a week or month?
The personalisation and relevance of your emails
Consider all potential causes before attempting to solve the incorrect issue.
Stop ignoring the most crucial aspect of the campaign
Many email marketers lose sight of the original purpose of an email: to produce a lead or transaction.
So, although subject lines are refined and email language is produced and revised, little care is given to the page that visitors are routed to after they click through.
Consider the following email: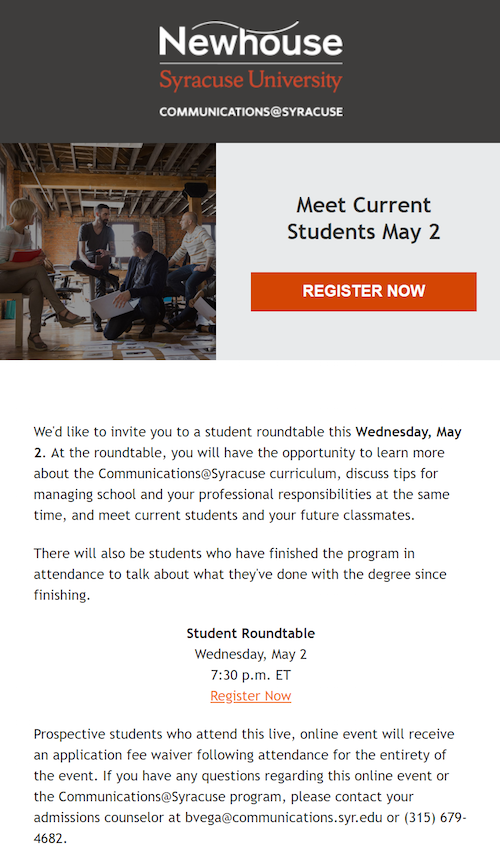 Which brings you to this page: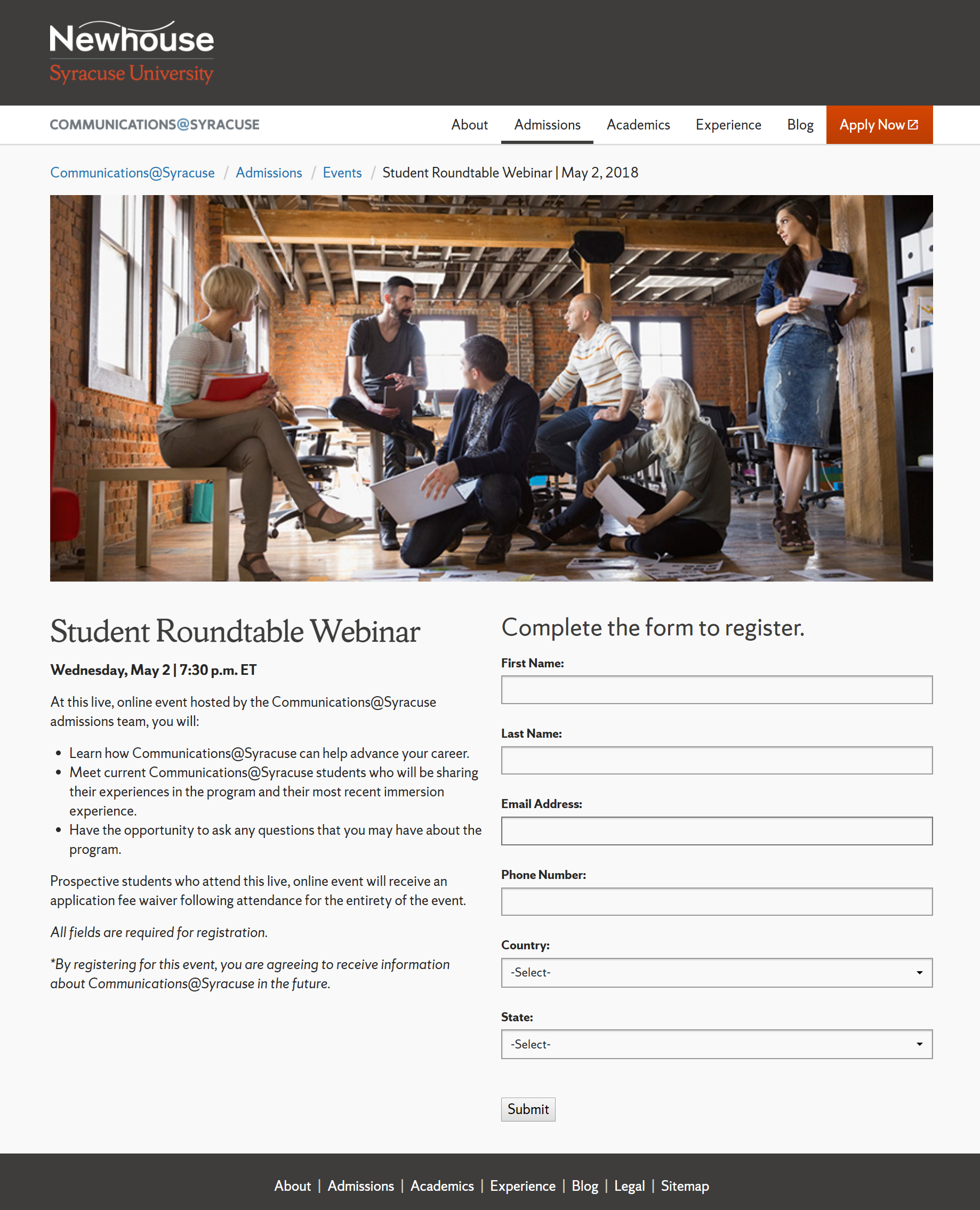 The conversion occurs on the post-click landing page. So, even if you have high open rates and click-through rates, if no one takes action on your post-click landing page, your campaign is a failure.
Enhance message matching
Message match is all about building trust on your post-click landing page by letting your prospects know they've arrived at the correct place.
This may be accomplished by providing on the post-click landing page what you promised in the email. This includes using colors from your email on your post-click landing pages, including media from your email on your post-click landing pages, matching the headline of your email to the headline of your post-click landing pages, and ensuring your logo is displayed on the post-click landing page as it was in the email.
Here's a wonderful example from Sysomos, which includes both the email and the post-click landing page:
Sysomos email marketing optimization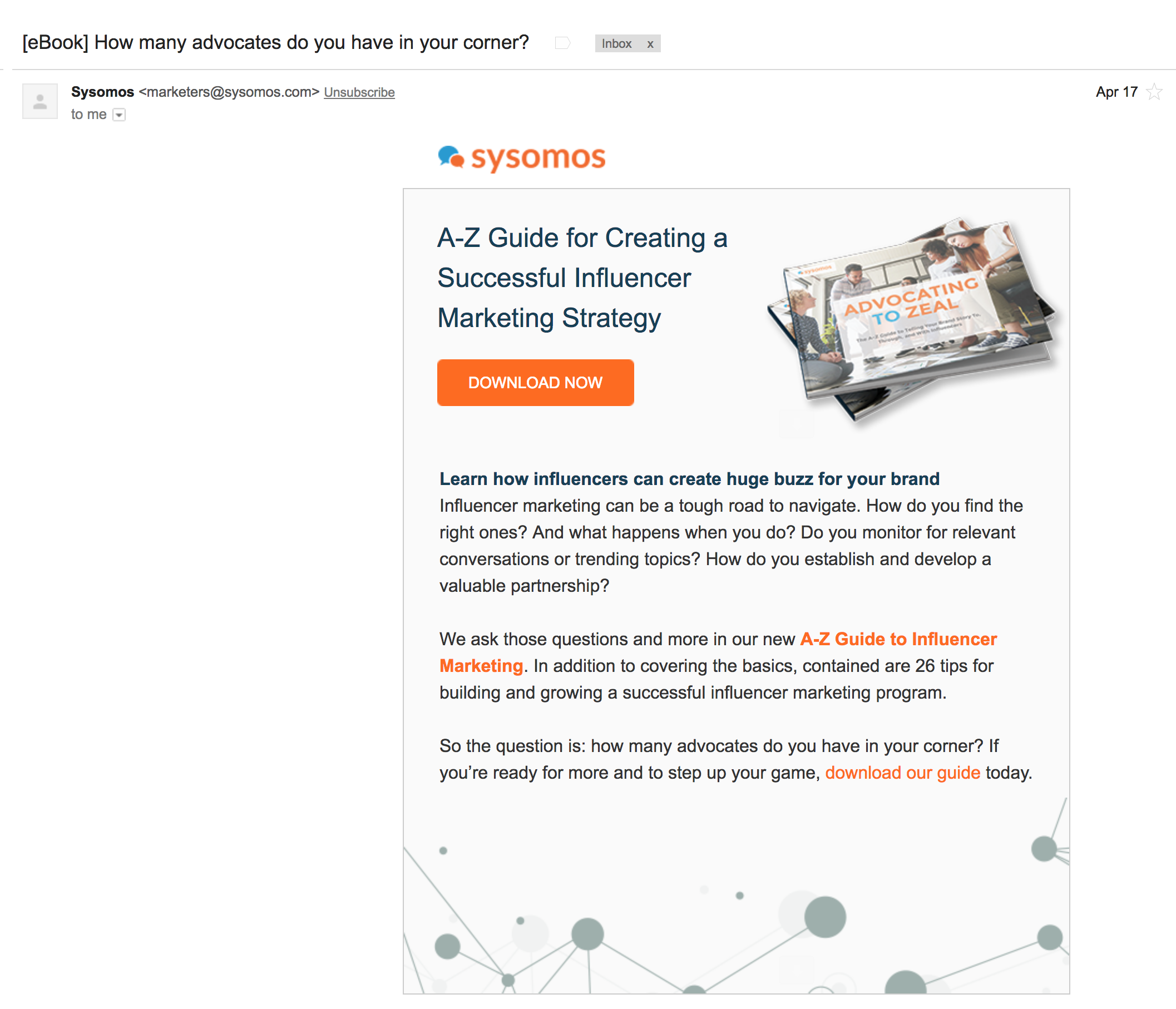 Conclusion
Look around for ideas on how to tweak emails to obtain more clicks and opens: test subject lines, send at various times of day, and so on. You will be able to successfully improve your email marketing efforts if you follow these five reminders.
When it comes time to improve your email marketing, watching this detailed video from Google below can help you take the proper moves. You will be able to discover why email metrics are vital in analyzing campaign success, as well as the five relevant metrics that may help you analyze email performance and draw insights from the email metrics acquired.